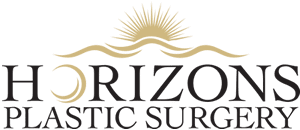 Whether you're 18 or 85, we believe that you should look as great as you feel.
Helping you achieve you aesthetic goals, build confidence and self-esteem, and become the best version of you possible is our focus – our only focus. We've built a reputation as the premier plastic and cosmetic surgery practice near Kingston, Georgia. Not because of our skills with a scalpel or our ability to make wrinkles or love handles disappear – yes, we're know for those things, too, – but rather because we take the time to understand who you are and what you want to achieve.
With every patient comes a partnership, and we would be honored to be part of your journey.
Tattoo Removal
Ready to lose your tattoo? Do it better and faster with PicoSure. PicoSure® is the world's first picosecond laser and the only advanced tattoo removal laser with PressureWave™ technology, which works with your body to remove unwanted ink. This amazing technology is available at Horizons Plastic Surgery, which is just down the road from Kingston, Georgia.